Once again you find yourself in the familiar situation of having to access something but not having the authentication details to do so. In this case it's the product documentation system. Everything had been going so well with your latest product release. Developers had signed off on it, testers were ok, and the only sticking point was updating the release notes in the documentation.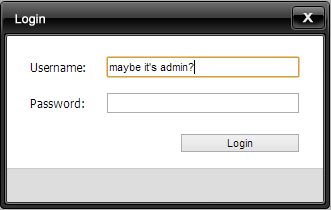 The guy who normally updates the documentation is no longer working for the company. Your other colleague with his own login is travelling and is in a different timezone. While the person who was responsible for the original install is long gone. IT know nothing about this system and you have to update it today.
What to do. What to do.